HEALTHCARE
Storage and organization designed to meet unique requirements
Efficient and productive healthcare operations
In healthcare, the attention should always be on the patient, not on the details of managing your health facility's storage. Our products cover every kind of healthcare storage, from patient records to mobile storage carts, climate-controlled specimen and medication storage, vertical bed lifts, and secure automated inventory systems. When equipment, supplies, and documents are stored and managed properly, healthcare professionals can stay patient-focused.
Lab Casework
Our lab design-build team can create the ideal lab layout and casework, with safe traffic patterns, secure storage, and non-reactive surfaces for equipment or chemicals. Improve your testing throughput and increase your revenue potential.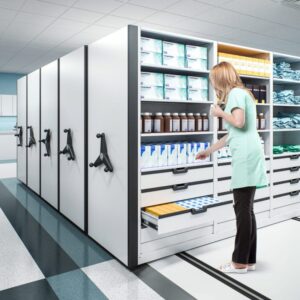 High Density Storage
High-density shelving and vertical storage carousels let you store the maximum amount of supplies and equipment in a minimum of space, leaving plenty of room to meet additional demand for patient care.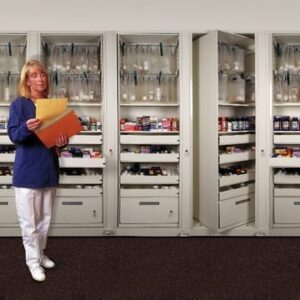 Pharmacy Storage
Temperature-controlled and restricted-access storage preserves pharmaceuticals, supplies, PPEs, and other assets. You'll save the cost of replacing lost, damaged, or pilfered inventory.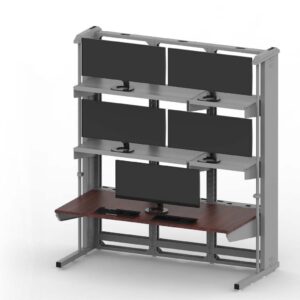 Radiology Station
The NCS Bench System has a versatile steel-welded frame, sturdy worksurface, shelves, and storage options that can be configured to meet your specific requirements and application.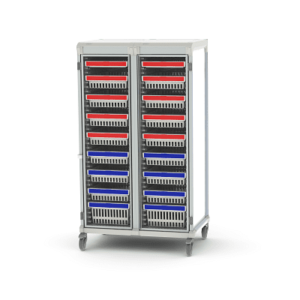 Mobile Carts
Customizable for the full life cycle of medication and hospital supplies.  These mobile carts are compatible with any ISO 60-40 tray and are easily reconfigurable to meet your needs now and in the future.
High Security & Powerful Shredder
To ensure the destruction of sensitive information, the Dahle 808 MS Shredder is the right machine for the job. With its Continuous Duty Motor and Chain Driven Metal gears, it can shred Hard Drives, Cell Phones, Mini Tablets, CDs, Flash Drives, and more.
It's a user-friendly shredder with an easy-to-use LED keyboard and advanced safety features to ensure an easy and trouble-free experience.
Other benefits of this model include:
Multi Media, and Paper Destruction
Self Cleaning Mode
H4 – P3 Security Shredding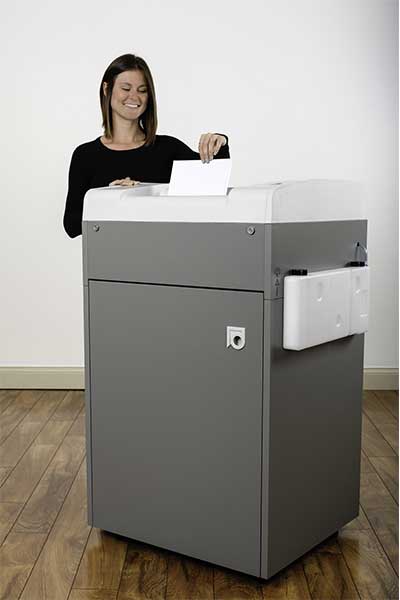 Fast, Efficient, High Capacity Shredder
The Dahle 20396 model is the perfect match for volume shredding. It has a powerful Chain Driven Motor able to shred up to 38 sheets of paper with ease. It can also shred credit cards, paper clips, staples, and CDs.
Automatic Evenflow Lubricator®
The built-in self oiler keeps this machine running smoothly and efficiently, so you don't have to worry about it.
Automatic Jam Protection
Its precision milled cutting cylinders and jam protection technology allow for a user-friendly experience without interruptions.