AUTOMATION
Automated Manufacturing Systems that increase efficiency & better utilize your human assets
Complete Automated Manufacturing Systems
Manufacturing Robotics are no longer a thing of the future. They have proven their value and can be found throughout various work cells on production floors.
From the moment the truck pulls up with raw materials, a team of robotic machines are able to off load, cut open boxes, sort the materials by type, place them in automated storage vertical carousels, bring the materials onto the production line when they are needed, box, seal and label the finished goods and deliver them to the dock for shipping.  Whether you need a portion of the process automated or an end-to-end solution let's get the conversation started.
Case Opening
Fully or Partially Automated
Smart Technology
Integrates Easily
Right from the start of your process you can employ an intelligent box opening device. This machine is capable of completely automating the box opening process and has dynamic built in intelligence to size and initiate the correct cut lines. From there, the boxes can be sorted and automatically moved to storage or transported for just-in-time manufacturing line usage.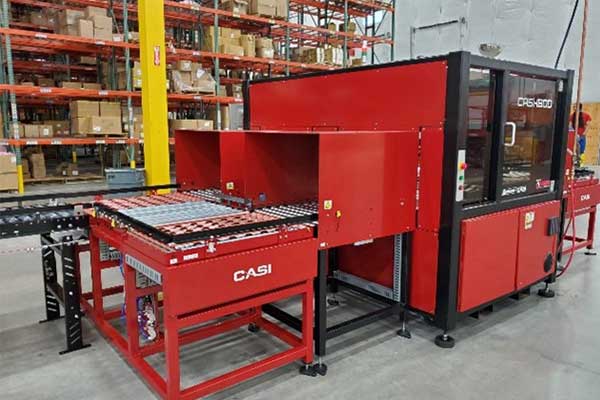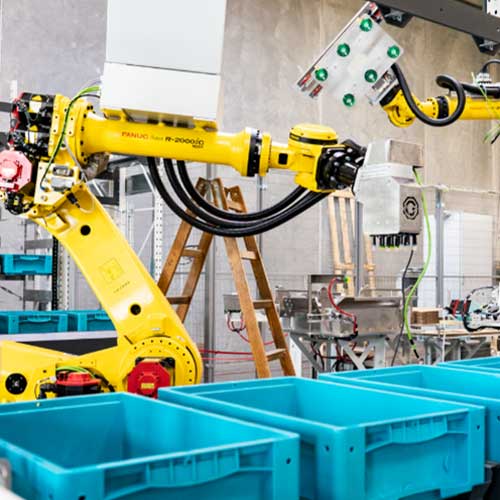 Automated Storage Carousel
Runs 24/7
Compact Solution
Integration
An Automated Storage Carousel will integrate easily with a robot or built into a work-cell, which results in a completely automated system running 24/7. Enjoy increased throughput and end inefficiency with a fully automated process. Limit manual labor with an in-feed system that only requires an employee to place boxes at the automatic in-feed and then the automated system places the boxes at the correct location in the work-cell.
Conveyers
Increase Efficiency
Move Employees to Higher Priority Tasks
Integrate with Automated Systems
Reduce the footprint of your goods as they flow through the manufacturing process. Conveyers will maximize space, increase efficiency, positively affect accuracy and lower production and labor costs while increasing worker safety.
Conveyers integrate with automated material handling systems which will speed up your process or allow you to move your employees to higher priority tasks. Improve your cost efficiency and reduce waste. Watch the video for examples of these integrated systems.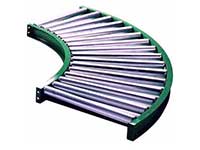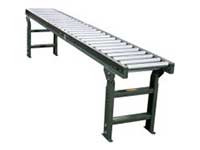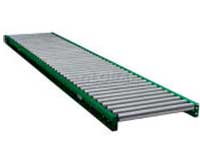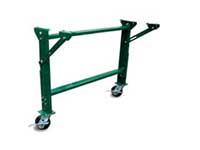 Robotics
Increased Productivity
Space Saving
Increased Workplace Safety
Robots serve a wide range of tasks from palletizing and sorting, to spot-welding and laser cutting while at the same time they can eliminate tedious and potentially hazardous tasks from your workforce.  Use robotics to increase output and better serve your customers.
You can have a manufacturing floor without safety fences: A world in which humans work side-by-side with robots. In this world, robots directly collaborate with people, becoming a crucial part of the team. Alongside their co-workers, collaborative robots take on the tedious, repetitive tasks, lifting up to 77 pounds (35kg), thus maintaining your workers' health and safety while automating entire assembly lines.
Autonomous Guided Vehicles
Intelligent Integration
Large Payloads
Decrease Workplace Accidents
Collaborative robots are able to help companies increase efficiency by moving materials with smart technology. Now you can automate your operation in the places where you have employees pushing carts or making deliveries. Our AGV robots come with a surprising array of payload capability from 220 lbs to 2200 lbs.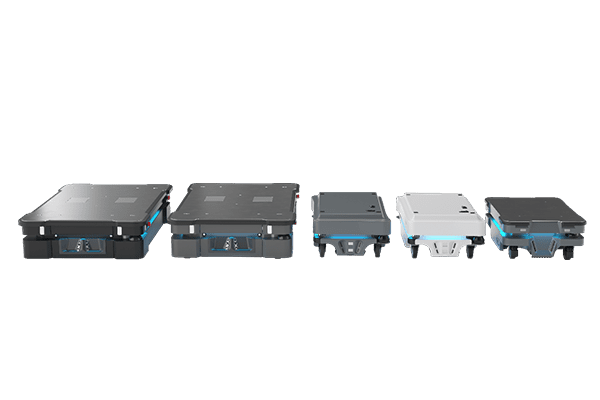 Case Sealing Equipment
Top and Bottom Sealing
High Volume
Custom Engineering
Finish the process strong with our case sealing line that is built with rugged construction for years of durability, dependability, speed and flexibility.  Easily transition between box size and flap configurations.  Our heavy duty solutions require no operator and consistently provide a high precision box sealing result.
Strapping Tools and Machines
Can be Applied to Irregular Loads
Integrates with Sealing Equipment
High Speed Processing
Automated production of a secure final pallet of goods for shipping.  Poly strapping or plastic strapping are the two most widely used types of strapping because they are cost-effective and add safety. They are ideal for heavyweight duties and are designed to secure your packaging with durable, rigid, and very strong solutions which makes it a great choice for irregularly shaped loads and pallets.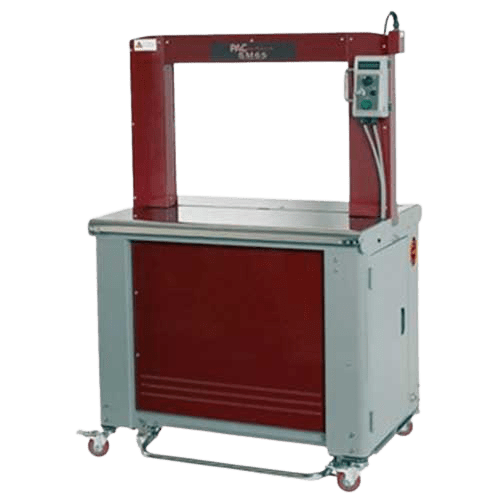 Slim Fit Inventory Solutions
Cost effective
Innovative storage for small items
Easy to Deploy
Storing small items on shelving wastes space and can be inefficient to locate and inventory.  Using a low-cost fabric pocket based system not only increases efficiency but also allows for faster movement to move the inventory where the items are needed most.  Use all of your space well by integrating it with your workflow and within your existing shelving bays.  These vertical textile pockets allow for robots or humans to quickly load and unload small items.  Some manufacturing facilities use this application specifically for inventorying small slow-moving items.  The simplicity of the design makes this easy to acquire, install and deploy.
Healthcare Solutions
Optimize internal flows
Use the real estate you have by going vertical
Increase control, hygiene and efficiency
Automated systems specifically designed to efficiently and vertically handle and store hospital beds, medications, and supplies. Our solutions enable an optimization of internal flows and create a better use of real estate and capital.  Cleverly utilize your space with vertical solutions and you will see that space requirements are reduced. Enjoy a more ergonomically correct working place.
The possibilities to optimize logistic processes through automation are here and solutions can be customized and developed to optimize your hospital logistics.