Productive Space = Revenue Opportunity
Making fulfillment work well requires an efficient infrastructure of both product storage and work areas.  You have your computer system in place to ensure tracking – and now you can make your space even more efficient with vertical carousels, mezzanines and more.
We can help you fill the vertical space in your warehouse with efficient, secure and ergonomic options. Vertical carousels can be used in tandem with mezzanines or on their own. They deliver the product at an ergonomic height to create a safer work environment. Each vertical carousel has safety features to ensure against product loss.
By utilizing your vertical space with vertical carousels, you are using the least amount of floor place to store a large amount of product. This means more floor space for other portions of your operation.
Get fulfillment within 45 seconds!  You can gain profitability when you increase speed, tracking and accuracy within your logistic processes.  A Vertical Lift Module system combined with a conveyor system helps to make your operation faster and more profitable.
For your processing areas we can supply trolleys, carts and worktables. Each can be customized to your specialty fulfillment solution.
Modular office space allows you to segment your space and not give up valuable revenue generating floor space in the process.  While all of our modular office spaces can be place on the ground level, they can also be place on mezzanines for greater visual operations management while providing ground floor space for product storage.
Driver cages and safety cages for your machinery and pallet safety are all a part of our tool kit to help increase the safety of your employees and merchandise you are entrusted with.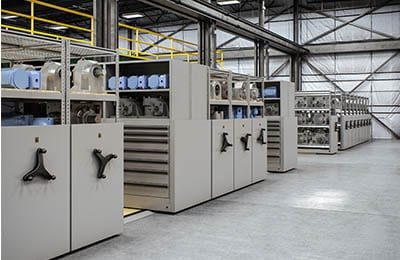 Mobile shelving allows you to fit 50% more storage into the same space as standard shelving.  You can go up to 12 feet high and size each area to fit het type of product you need in that section.  You can include drawers for small items and have large heavy duty shelves for larger more awkward items, it is truly customizable.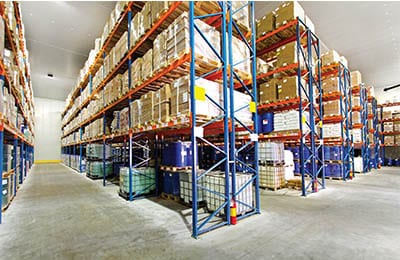 We provide standard pallet rack shelving for your static shelving requirements.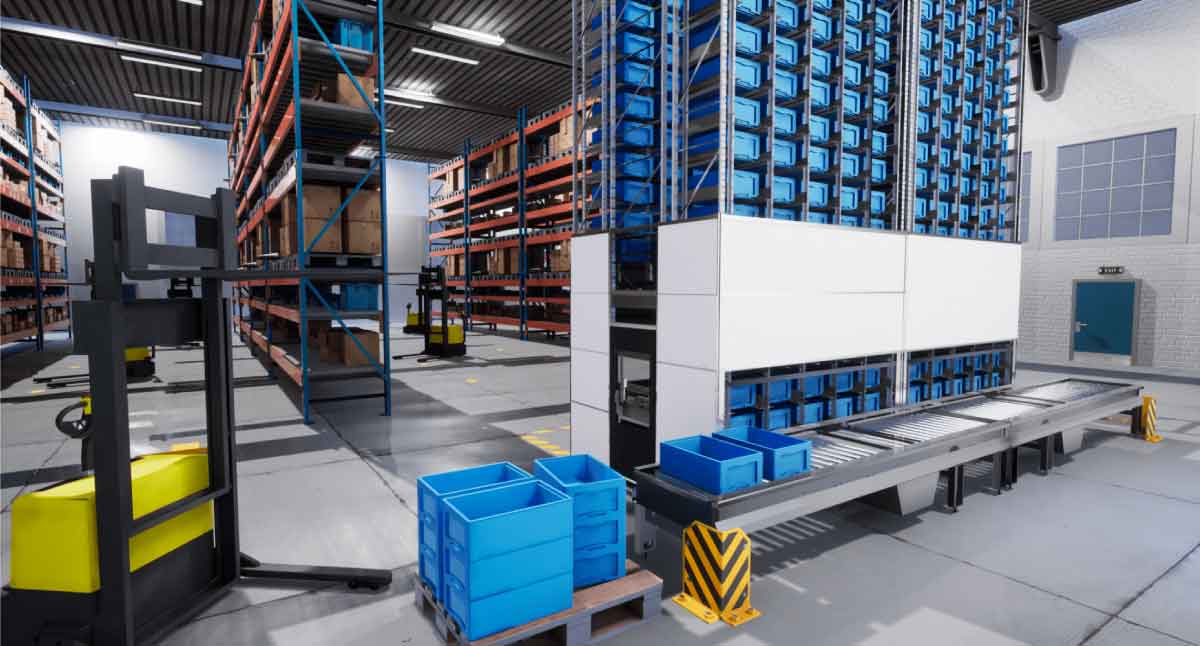 We can help you help your clients by providing our storage and material handling expertise. CALL 888-609-8812.