MOVABLE SHELVING
Redefine your space
Expand storage & optimize your work area
No matter what type of business you're in, every square foot of space comes at a cost.
Movable shelving maximizes your storage space, to minimize your real estate costs. These mobile storage systems eliminate the standard fixed aisles between shelving units or cabinets. Expand your storage capacity by as much as 80% without expanding your storage footprint. Or condense your current storage into half the original space, and put the recovered space to a new productive use. Either way, movable shelving is a smart financial move.
When floor space is at a premium and you need to expand your storage capacity, it is probably time you looked at a movable shelving solution. Premier carries a wide assortment of high density mobile file systems that can truly optimize your work area and give your staff the ability to access material, records, files and other assets easily and without a single minute of wasted time or energy.
Save half your floor space
Save 50% of your floor space by utilizing mobile storage.  These diagrams show the clear benefit of how mobile storage can transform a space and allow for significant space savings and save real estate for revenue production activities.

Movable shelving is:
Strong – Durable steel construction supports heavy loads, and non-reactive surfaces preserve your items from degradation.
Secure – Mechanical, electronic, or biometric locks restrict access by section to keep stored contents safe.
Unique – Choose from a variety of stock finishes, or customize the exterior to support your brand messaging.
Flexible – Adjustable shelves and modular compartments accommodate items of all sizes and shapes.
Custom Designed – Our team designs and installs the ideal configuration of movable shelving units for your space and your needs.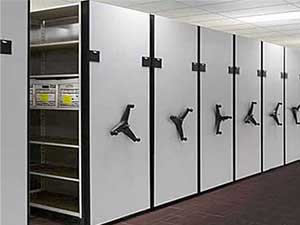 Office
Documents and supplies are easy to access and don't require extra space.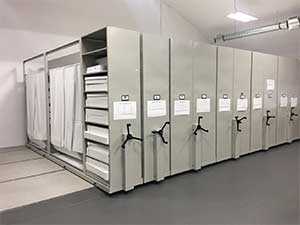 Healthcare
HIPAA compliance is simplified with secure locking systems: manual, electronic, or biometric.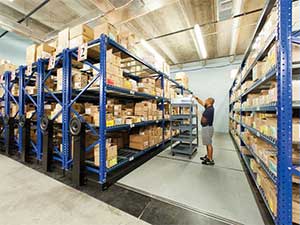 Manufacturing
With materials and equipment stored in less space, there's more room for operations.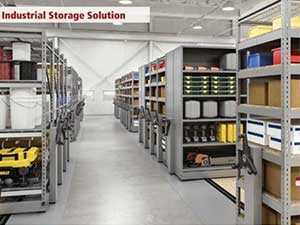 Automotive
Parts and supplies are organized into adjustable compartments, ready when you need them.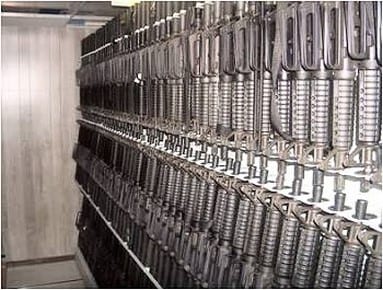 Public Safety
Gear, weaponry, evidence, and documents stay secure with access-limiting parameters.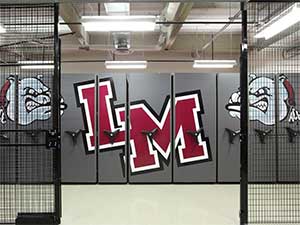 Athletics
Adjustable shelves and compartments accommodate all types of equipment.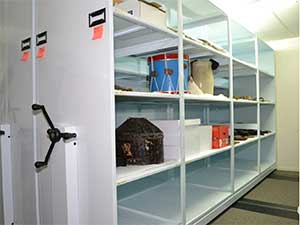 Museums
Flexible size options and non-reactive shelving finishes preserve precious artifacts.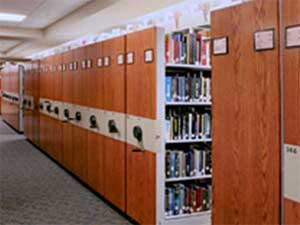 Libraries
Store more books in less space with shelving that has non-reactive finishes to protect books
High Security & Powerful Shredder
To ensure the destruction of sensitive information, the Dahle 808 MS Shredder is the right machine for the job. With its Continuous Duty Motor and Chain Driven Metal gears, it can shred Hard Drives, Cell Phones, Mini Tablets, CDs, Flash Drives, and more.
It's a user-friendly shredder with an easy-to-use LED keyboard and advanced safety features to ensure an easy and trouble-free experience.
Other benefits of this model include:
Multi Media, and Paper Destruction
Self Cleaning Mode
H4 – P3 Security Shredding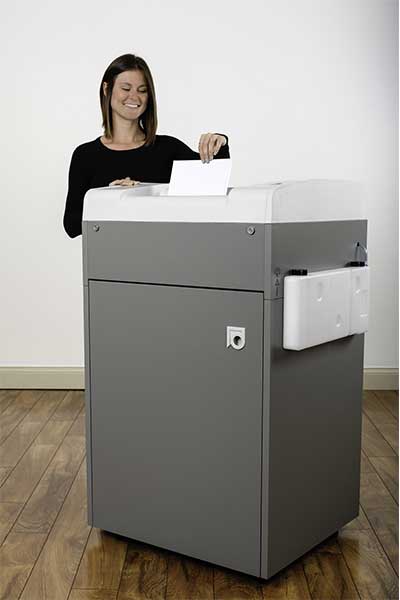 Fast, Efficient, High Capacity Shredder
The Dahle 20396 model is the perfect match for volume shredding. It has a powerful Chain Driven Motor able to shred up to 38 sheets of paper with ease. It can also shred credit cards, paper clips, staples, and CDs.
Automatic Evenflow Lubricator®
The built-in self oiler keeps this machine running smoothly and efficiently, so you don't have to worry about it.
Automatic Jam Protection
Its precision milled cutting cylinders and jam protection technology allow for a user-friendly experience without interruptions.
Contact Us
CALL (888) 609-8812 or fill out the form below.