Government Storage Solutions
Unique Storage Solutions from Large to Small
In our years of serving local, county, state and federal government agencies we have learned that there are many storage concerns that require unique solutions.
From our own experience and those of our manufacturers we have been asked to store items as large a helicopter wings and as small as tiny screws, along with file storage, gear bags, weapons storage and archival boxes.
Given this wide range of storage requirements we are allied with multiple manufacturer's that not only have off the shelf solutions but also do custom orders.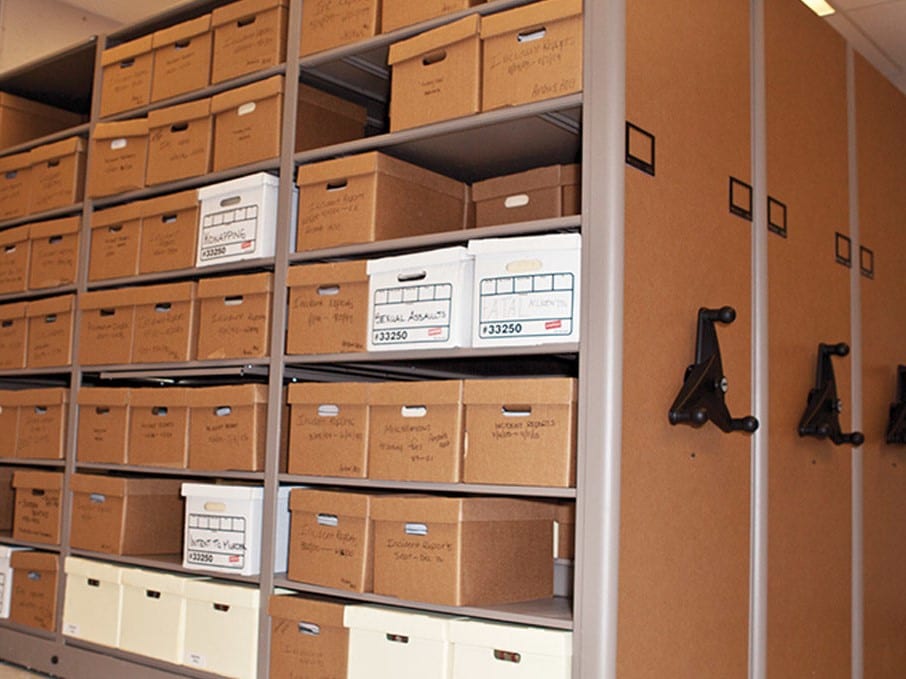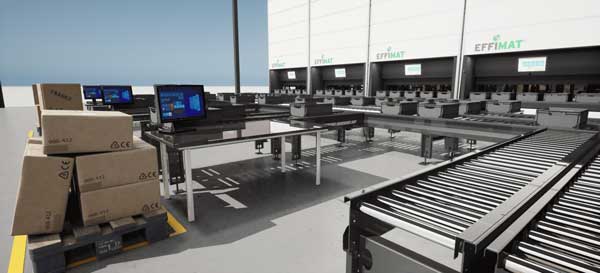 Vertical Lift Module system can help to make large operations more efficient.  With an automated storage system agencies are able to maintain complete control over all items stored because the system is controlled by an ERP system that documents the entire path for each item.
Secure Handheld Device Charging Cabinet
Make sure your handheld scanners, readers and radios come home after every shift. Transform the way you store, secure and charge barcode and RFID scanners, body cameras, healthcare scanners, two-way radios, and most other mobile devices with charging cradles.
HIVE™ is recommended for warehouses, distribution centers, law enforcement, healthcare facilities, industrial, commercial aviation, military processing environments and other industries utilizing chargeable devices to manage and track their assets. ck their assets.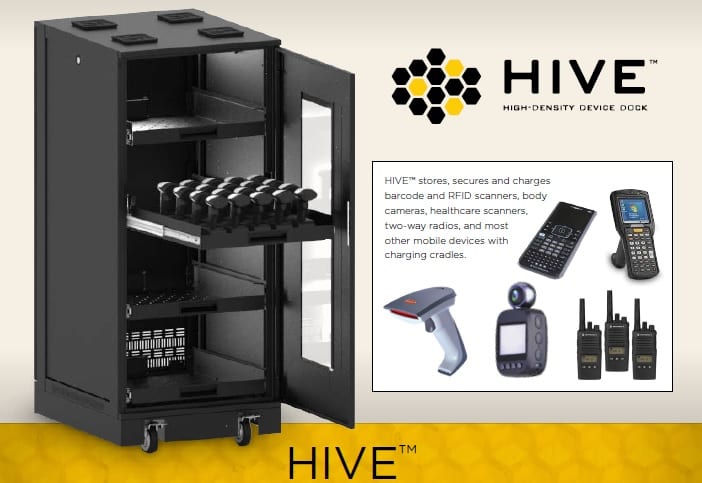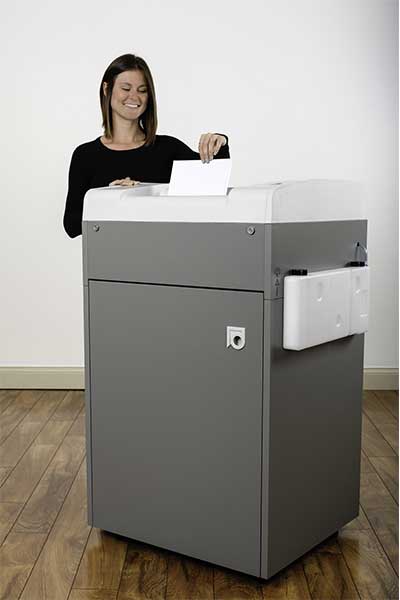 Fast, Efficient, High Capacity Shredder
The Dahle 20396 model is the perfect match for volume shredding. It has a powerful Chain Driven Motor able to shred up to 38 sheets of paper with ease. It can also shred credit cards, paper clips, staples, and CDs.
Automatic Evenflow Lubricator®
The built-in self oiler keeps this machine running smoothly and efficiently, so you don't have to worry about it.
Automatic Jam Protection
Its precision milled cutting cylinders and jam protection technology allow for a user-friendly experience without interruptions.
High Security & Powerful Shredder
To ensure the destruction of sensitive information, the Dahle 808 MS Shredder is the right machine for the job. With its Continuous Duty Motor and Chain Driven Metal gears, it can shred Hard Drives, Cell Phones, Mini Tablets, CDs, Flash Drives, and more.
It's a user-friendly shredder with an easy-to-use LED keyboard and advanced safety features to ensure an easy and trouble-free experience.
Other benefits of this model include:
Multi Media, and Paper Destruction
Self Cleaning Mode
H4 – P3 Security Shredding
Our expertise can help you help your clients. CALL 888-609-8812.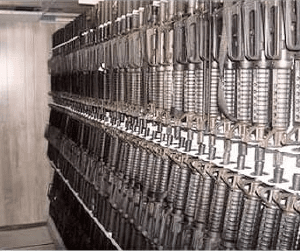 Provide safe and secure weapons storage while keeping them ready for immediate use.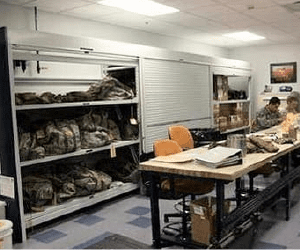 Gear and Gear Bags can be difficult to store because they come in many shapes and sizes.   Our vented metal lockers, standard lockers and shelving provide ideal safe and secure options for storing these varied sized items.  in addition, we provide wire cages to provide the ultimate in security with the maximum usable space.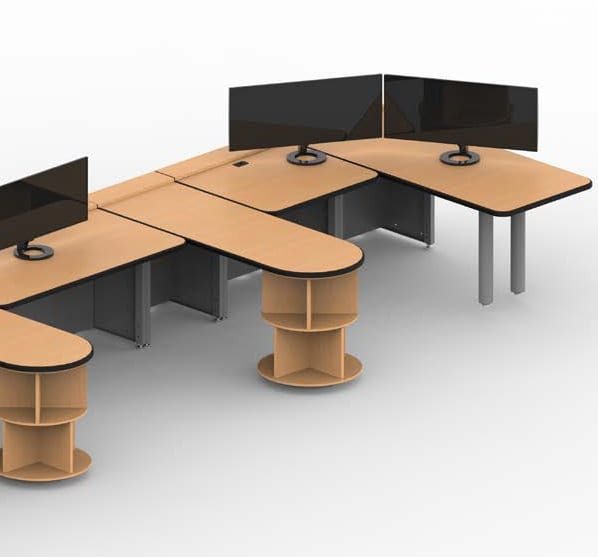 Mission Critical Consoles
Contour, commonly specified for 9-1-1 dispatch and call centers, is designed to address team configurations, adjustable workstations, CPU storage, and high-density screen arrays.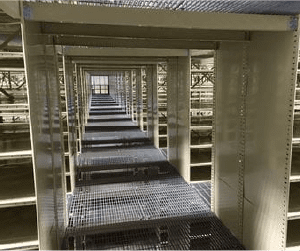 Shelving comes in many forms. mezzanine shelving allows you to best utilize your vertical space and allows for different security options. Mobile shelving maximizes the floor space that you have by reducing the storage area to have just one aisles way. This allows for 50% more storage in the same amount of space than standard shelving would encompass.  Standard 4 post shelving makes it easy to see and use dual-sided storage options. depending on what you are trying to store we can help you find the right solution.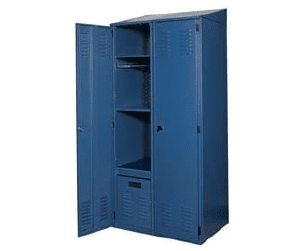 Metal lockers come in a variety of formats.  Individual customization is available and team insignia can be applied to indicate different areas. Vented or not vented. Space for helmets, weapons and persona property can be achieved with lockers that can be customized by the individual user.
We also provide Touchless or digital locking mechanism that are perfect for individual day use or if you want to stop worrying about lockers keys getting lost!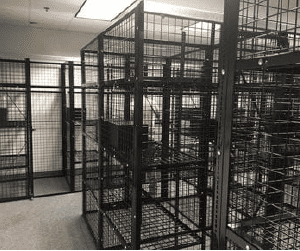 Wire cages are used for multiple purposes.  We have seen a sharp uptick in wire cages being requested for Drug Enforcement applications.  The large quantities, odd shapes and the need to provide a secure location for drug seizures makes wire cages a perfect solution, The wire mesh opening size can be customized and additional components can be added to create the exact right storage solutions. Wire cages are also used for lockers and for larger property that would not fit in a standard storage unit.
Contact Us
CALL (888) 609-8812 or fill out the form below.