LIBRARY SHELVING
Solutions for libraries large and small
Library Specific Shelving offers a variety of benefits:
Functionality – performs not only today but tomorrow as well.
Adaptability – accommodates your needs, not the other way around.
Asthetics – allows you to make either an impressive aesthetic statement or simply blend your existing appearance.
Long-Lasting Finish – premium powder coating offers great looks and long lasting performance.
Practical design – obstruction-free weld frame design.
Flexible design – adjustable on 1" centers or a 6" repeat pattern to meet your specific needs.
Increased storage flexibility – No sway braces – allows you to store over-sized media past the center line of bookstack.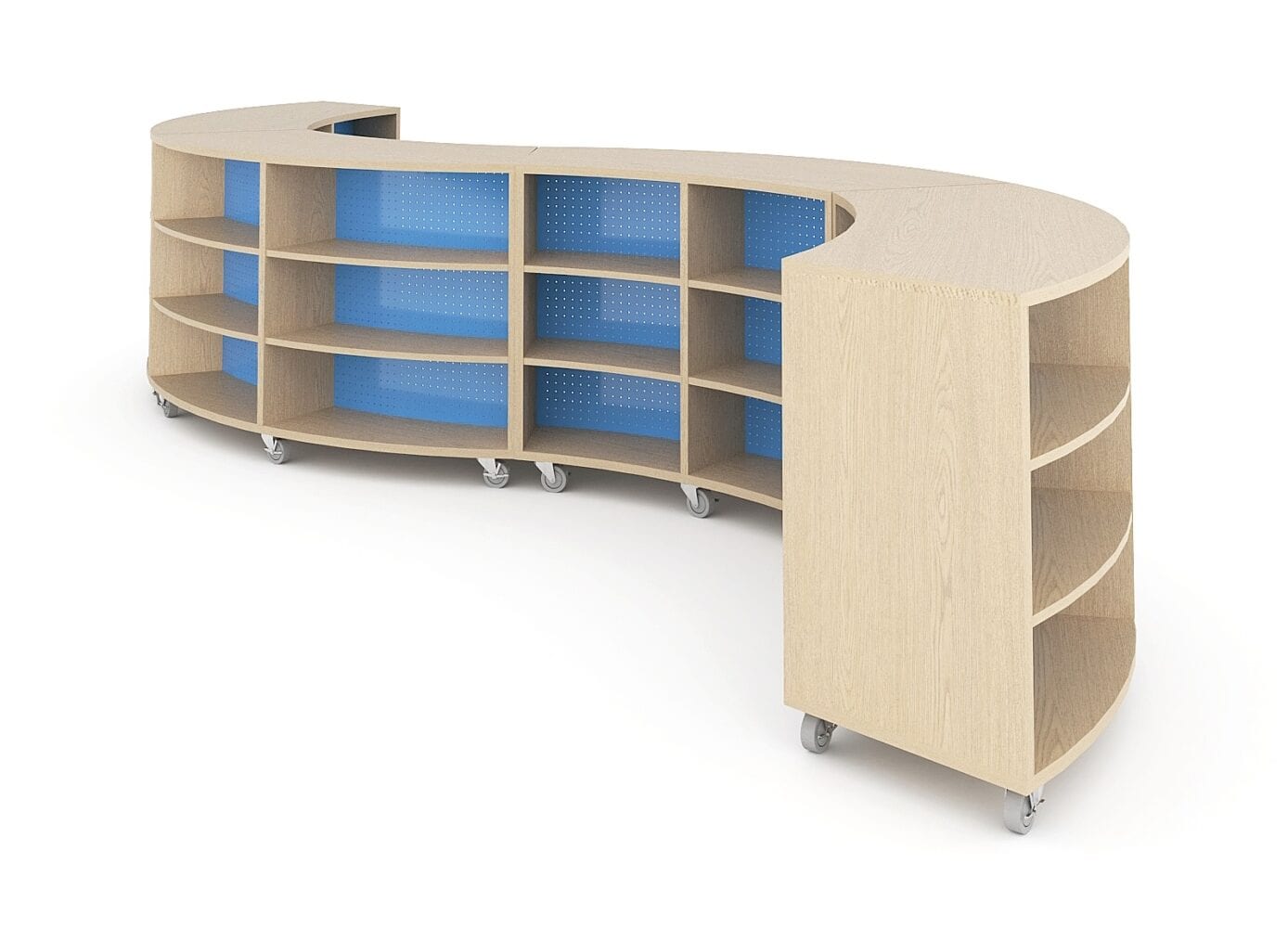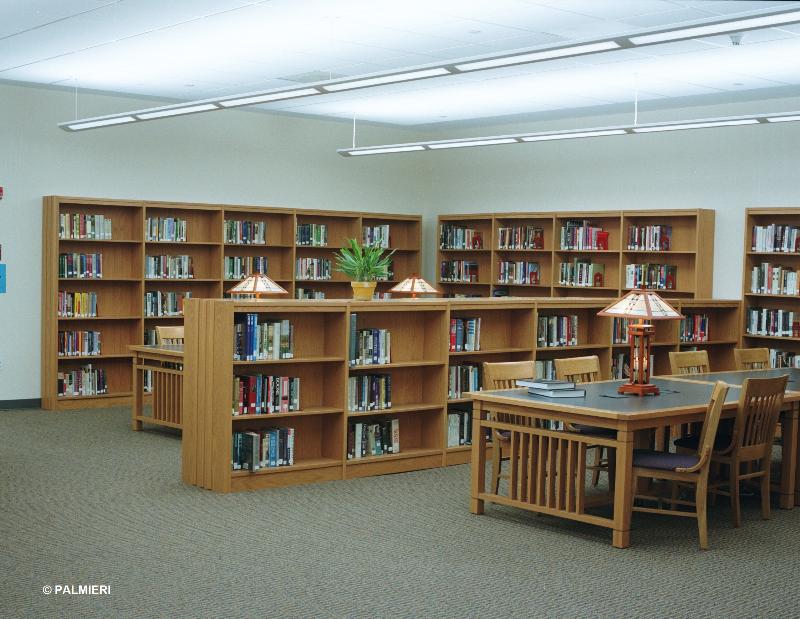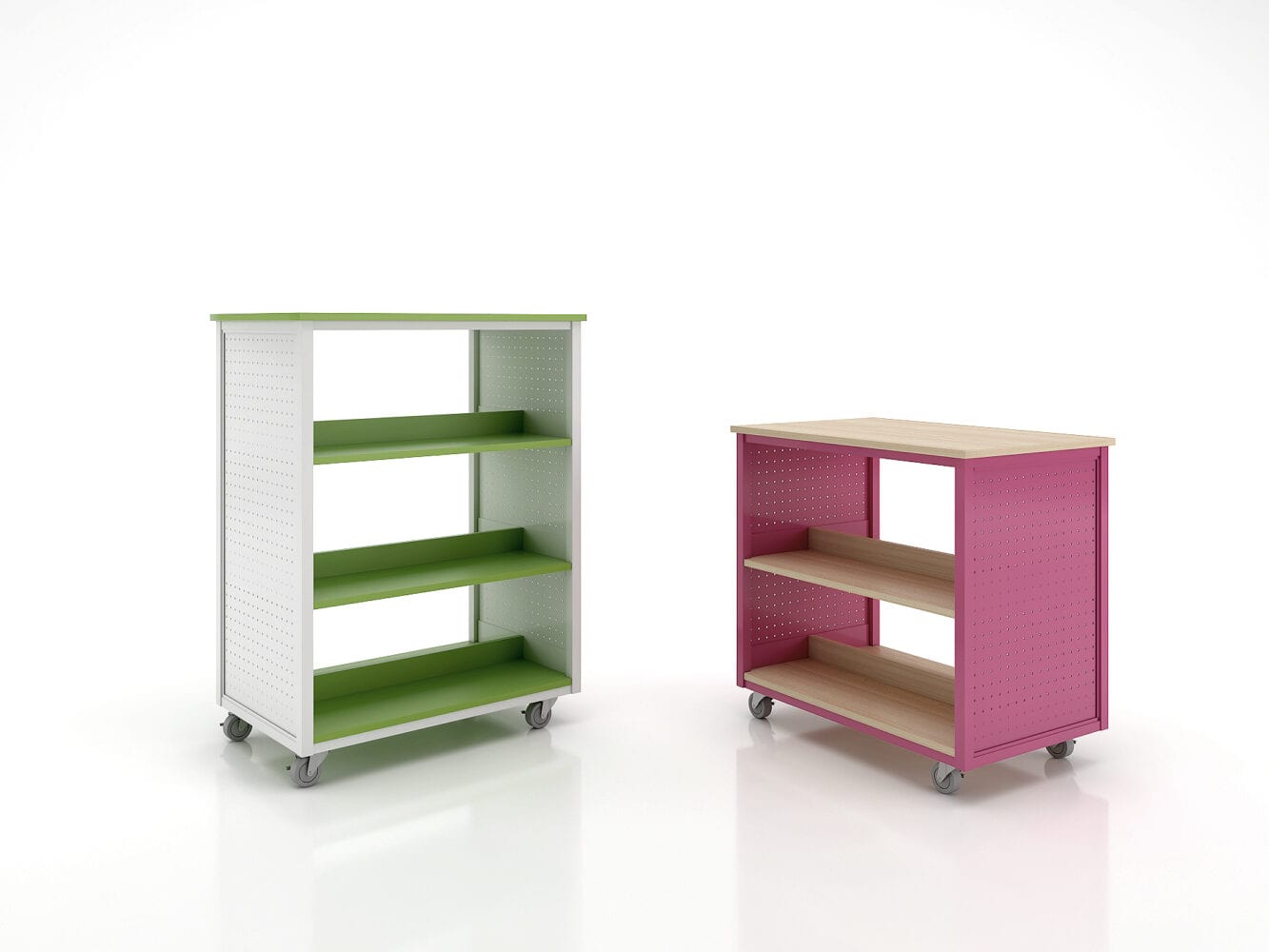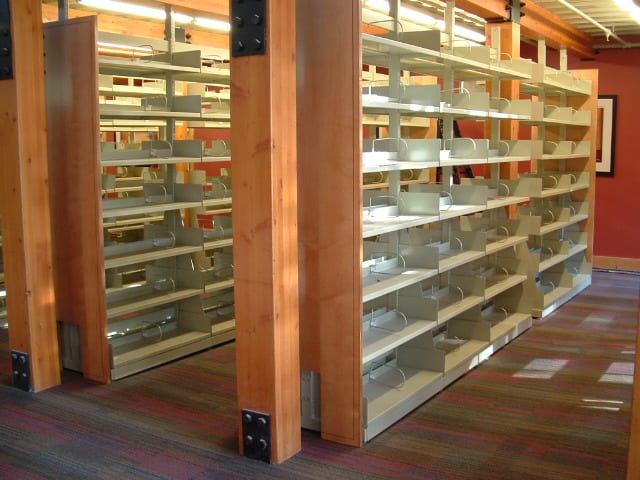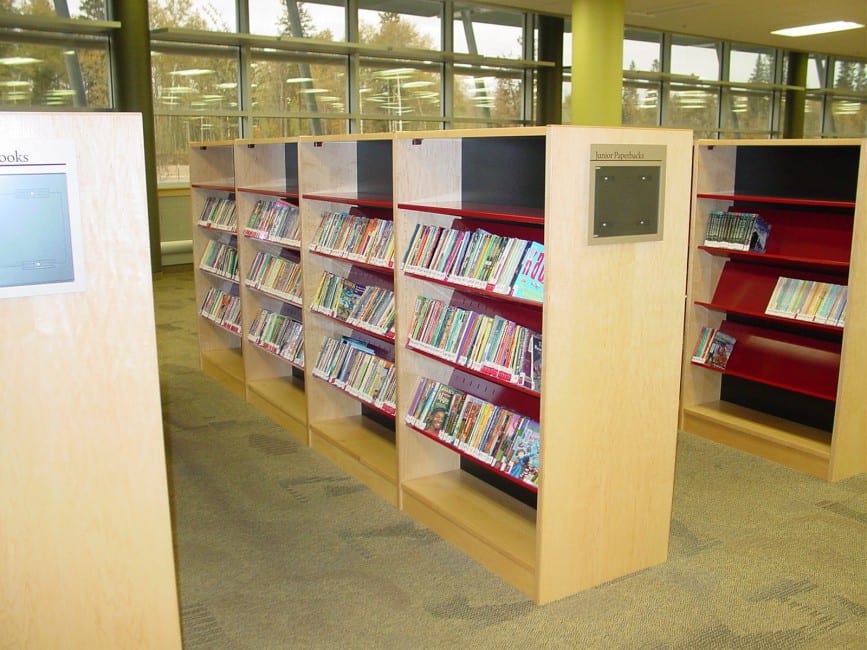 Shelving Without Compromise
Our library shelving is designed to hold up to the heaviest use and still maintain its great looks. All our shelving components are powder coated with a paint finish far superior to the industry standard. A concealed leveling system adapts to conditions for maximum stability, without loose shims. Numerous quality construction features provide durability, practicality and flexibility to meet your storage needs to offer years of quality performance.
Versatility
Our library shelving systems are remarkably accommodating to your needs. Components are fully interchangeable, and the system adapts itself to specialty items like DVDs and newspapers as easily as it does to books. You have the freedom to expand or reconfigure as your needs change. The elegant system style, the luster of powdercoated paint finish and the accent of wood trim* enhances the heavy gauge steel construction of the workhorse shelving system underneath.
Wood-Tek's classic good looks grace the hallways and front areas of business, legal and accounting firms, as well as libraries and schools across the country. Wood-Tek is not only beautiful, but strong enough to support the weight of the heaviest of media.
Wood-Tek provides unsurpassed beauty and a lifetime of value. Wood-Tek offers many advantages when compared to conventional millwork.
The warmth of wood, the strength of steel.
Unique design, a rigid four-post steel frame clad in rich wood.
Unsurpassed strength for heavy media.
Customized elegance.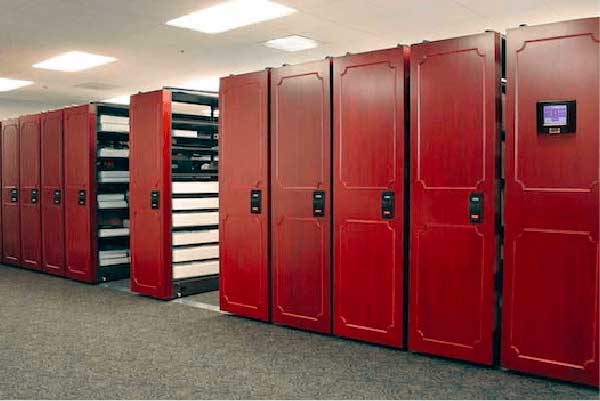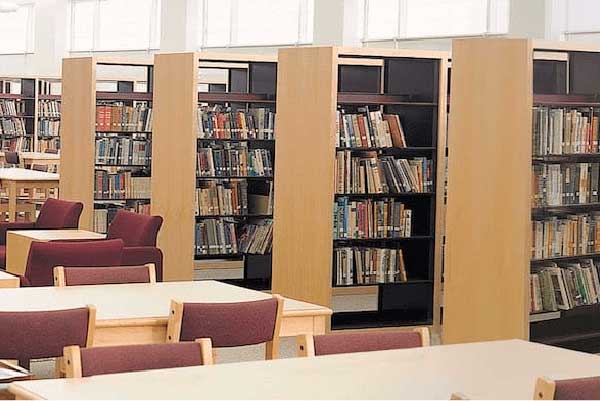 The Wood-Tek Advantage
Unlike millwork, Wood-Tek shelves are Aurora Quik-Lok, steel shelving that's guaranteed to stay rigid and level.
Wood-Tek shelves support greater weight than conventional millwork. One 36" x 12"span of shelving holds in excess of 300 pounds.
Wood-Tek comes in 5 wood species and 10 elegant stains. When combined with any ofthe 29 beautiful colors of shelving, Wood-Tek provides infinite design possibilities.
Wood-Tek product is versatile and 'portable'. If your business moves, Wood-Tek can move with you to preserve your investment.
Contact Us
CALL (888) 609-8812 or fill out the form below.