Easy access & increases storage space
Automotive tire storage provides easy access to tires which increases workplace safety while also providing the benefit of organization, and safety.
Big storage, small footprint – Store up to 352 tires on a single carousel, and reduce your storage floor space by up to 70%.
Reduce workplace injuries – Carousel shelves deliver tires at waist height to avoid lifting strains. Enclosed shelving prevents crush and fall injuries.
Organize and secure your inventory – Pull the right tire from stock every time, without long searches, and add a security gate to manage access.
Improve customer service – Keep a wide range of sizes in stock without increasing your storage area.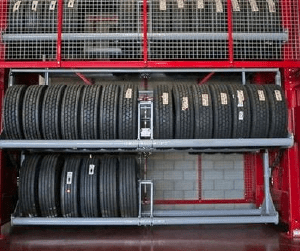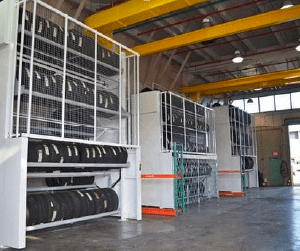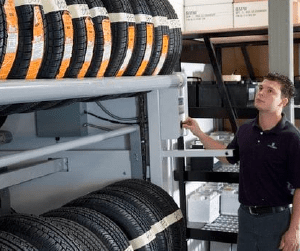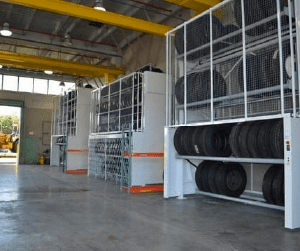 Contact Us
CALL (888) 609-8812 or fill out the form below.